Great reasons to buy a hand dryer
Choosing to fit your establishment with JVD hand dryers means saving money but also making a real, positive impact on the environment! Never fear, we've broken it all down for you here
10X cheaper than paper!
JVD electric hand dryers consume very little power and are easy to maintain. Perfectly suited to high-use environments, jet air hand dryers are the only solution able of delivering cost-effective ultra-fast drying.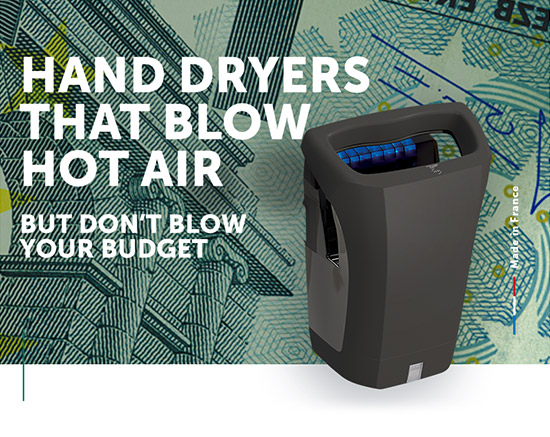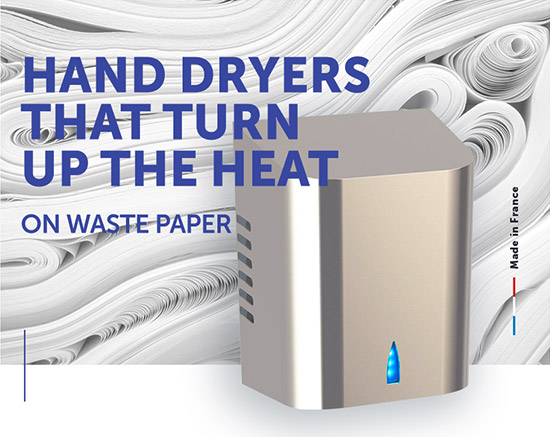 Less maintenance
With JVD electric hand dryers, there's zero waste.
Thanks to the JVD handdryers, sinks and toilets clogged with paper are no more than a bad memory. With paper towels, flawless supply chain management is crucial to preventing stockouts. Our hand dryers eliminate the need for paper towel replenishment, making daily maintenance a thing of the past.
Up to 75% less carbon emissions!
JVD electric hand dryers safeguard our forests and the environment. Manufacturing and transporting paper towels generates huge amounts of CO2. Jet air hand dryers are consequently the ideal way of reducing your carbon footprint.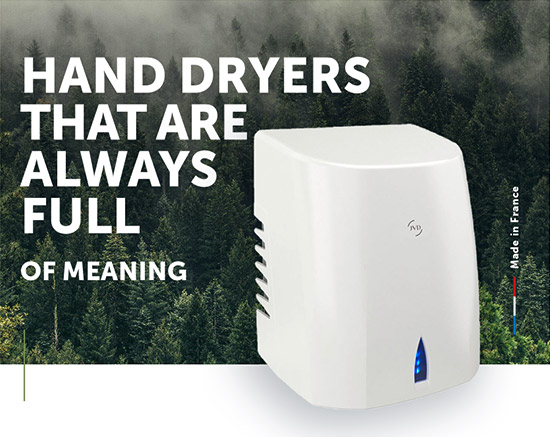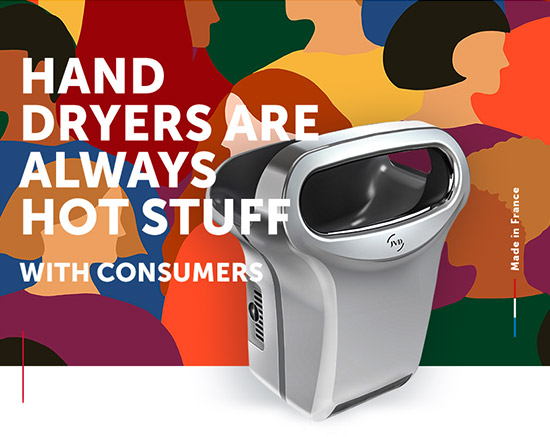 A must for french consumer
In France, electric hand dryers are the hand-drying solution of choice, deemed far more pleasant to use than paper towels. The majority of French consumers prefer electric hand dryers, with 40% saying they're the most pleasant way to dry their hands.